City dwellers take many things for granted. Sewerage, water and energy, public transportation, the hardened surfaces on which they walk or drive -- all are expected to be provided at reasonable cost, by a benevolent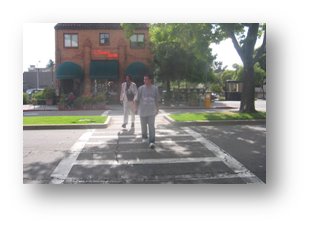 municipality. In the McGee-Spaulding District these amenities came at irregular intervals and with uneven impact. Today, it is hard to believe that the District's tree-lined streets and lovingly maintained homes rest on what was once farmland. A century ago, many remnants of the farming past were still very much on residents' minds, if only as conditions needing improvement.
The process by which the District yielded, block by block, to the forces of civilization can be traced in the mundane records of street and sidewalk construction, of building permits and health regulations, of street trees and parks replacing, at public expense, what nature had formerly provided free. Above all, the checkered history of the District's public transportation shows how closely patterns of land use are linked to the haphazard workings of industry and politics.