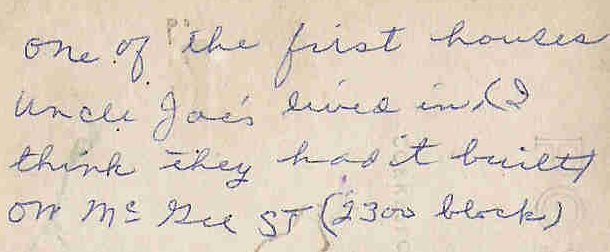 An inscription on the back of this photograph reads: "One of the first houses Uncle Joe's lived in (I think they had it built) on McGee St. (2300 block)." Unfortunately we don't know who Uncle Joe was, but his house is still there. Click to enlarge.

The children's faces, up close.

The adults' faces, up close.